Why is Goa popular for water sports activities?
It feels extremely awesome to remain on top of the water or be within water with huge coral reefs while gliding all through the sea surface. Water activities are one of the best ways to explore the ocean's underwater life and the beautiful beaches of India.  Goa is a popular beach destination in India and provides thrilling water sports such as water skiing, windsurfing, scuba diving, kayaking, diving and snorkeling, sunset cruises, parasailing, etc. If you are looking for something similar to mountain adventure or experience a whole lot of thrill during your Goa trip, you should indulge in heart-pumping water adventurous sports such as water ski, windsurfing, and scuba diving.
At Goa, you have numerous options when it comes to water sports activities as it is available all through the coastlines. It offers an excellent holiday experience and at the same time let you enjoy daring water sports such as scuba diving. It can be visited at any time of the year. But if you are particularly visiting for water sports, you can plan to visit Goa between October and May. During these months, the sea is placid and skies remain bright.
As the water sports activities in Goa are conducted with similar international norms and standards, it is said to be completely safe for participants. Moreover, the participants must indulge in the sport with the trainer while performing. From slow activities like scuba diving to fast water sports such as windsurfing and jet skiing, there is something special for everyone. We have listed the activities you should try in Goa in this blog.
Yachting and kneeboarding – bringing an adrenaline rush
Yacht ride: If you wish to chill and relax in the peaceful ambiance of the lovely Arabian Sea and explore the ocean's beauty, you should indulge in a Yacht ride. It lets you collect certain magical moments of your life. Being one of the best water sports destinations, Goa offers various best options to journey on the majestic Arabian Sea while exploring activities such as snoozing, fishing, sunbathing, eating and dining, and romancing. Yacht trips are present at Candolim Beach, Miramar Beach, etc. You can visit Mandovi River as it offers the best river cruising options. Some of the essentials you need to carry for Yacht riding are swim outfit, casual clothes, and sunglasses.
Best season for yacht ride: October to May
Kneeboarding: It is said to be the modern version of wakeboard and water skiing. The kneeboard is utilized as a basic stage of learning tough water sports. It is an amazing water activity that has recently become famous among the youths who wish to indulge in mild water adventure sports at the beach. Several agencies are providing kneeboard sessions to help the tourists discover the Goa beach waters. It is called kneeboarding since the boat pulls the person while on their knees and thus makes the sport more exciting. Some of the popular water sports destinations to try kneeboarding in Goa are Rajbag Beach, Mobor Beach, and Candolim Beach.
It is recommended to indulge in this sport with adults or expert's supervision as it requires certain skills and technicalities.
Next level thrilling water sports in Goa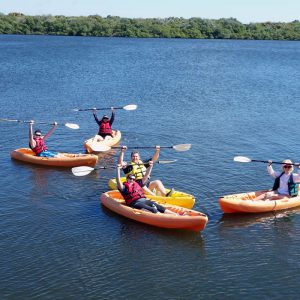 Scuba diving: If you are thinking of participating in an inside water adventure, you need to indulge in scuba diving. Goa has a rich marine life and scuba diving here in Goa is one of the best things to do. Though it is not possible to witness large coral reefs, the mesmerizing underwater life will surprise you.
 Goa has some amazing scuba diving destinations in the Grand Island. It is located a few kilometers far from South Goa. If you did not indulge in scuba diving, surely, your Goa trip would not be complete. Some of the top destinations for scuba diving include Pigeon Island, Devbagh Island, St. George Island, and Grande Island. It is best to plan a trip between October and April as during these months, the underwater visibility will be highest.
Kayaking: If you are looking for a calming water sport, you need to think about indulging in Kayaking. It is an excellent water sport that is a must to include in your peaceful Goa vacation. As you are kayaking, you can discover the loveliness of Goa shores. In this sport, you will be moving freely.
You just have to paddle the boat and discover the lovely ecosystem of Goa amidst the mini bays, coves, backwaters, mudflats, and mangroves. Several clubs in Goa offer facilities such as river kayak festivals, kayak races, barbeques, moonlight kayaking, day outings, picnics, expeditions, etc. to the visitors. Tip: Do not go into the deep sea. Do not indulge during rains.
Know More About : Indulge In Water Activities At Some Of The Best Destinations In India.