Best Chennai Boat Tours and Water Sports
Chennai is a fast growing city located on the eastern coast of India. With the advantage of being along the coast, Chennai is considered a paradise by water sports enthusiast from all over the country. There are several activities that people can indulge. These range from calm activities to very exciting activities as well. In fact, many adventure freaks head out to Chennai every summer to get in on some water sports fun and action.
Tarsha Water Sports is a popular spot for different water sports activities in Chennai. Located around fifteen kilometers from Mahabalipuram; it is often visited by people of all ages. The most popular activities offered here include Wakeboarding, Water Skiing and Knee Boarding. In fact, these fun-filled activities draw plenty of people from all over the country to Chennai. The Club also offers other activities like Banana Boat Rides, Kayaking, Speed Boat Rides, Double Tube Rides and so on.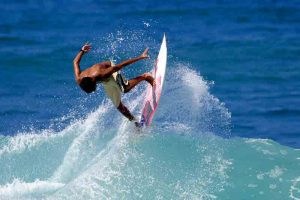 If you prefer to have a picnic along with indulging in a couple of water sports activities, Muttukadu Boat House is the perfect location for you. Located in the backwaters of Chennai, this beautiful place offers you a chance to enjoy the natural beauty and indulge in a few gastronomical delights as well. Windsurfing and boating are two of the most popular water activities at Muttukadu Boat House. The club also hosts competitions and training session every year for water sports enthusiasts.
Scuba diving is another fantastic water sport that has found many fans over the years. The beautiful flora offered underwater will turn this into an experience you will never forget. Since you need clear waters for scuba diving, the Cove long Beach is the perfect spot in Chennai for scuba diving. The water here is serene, calm and crystal clear, which is why many novice scuba divers prefer to try their hand at this water sport at this beach. Although you can indulge in scuba diving at Marina Beach as well, it is best attempted by experienced divers only because of the rough waters and unexpected tidal waves.
How NEET Coaching Institutes Encourage their Students To improve Physical Fitness
If you have been fascinated by the rolling waves along the beach, surfing is the perfect water sport for you. You get to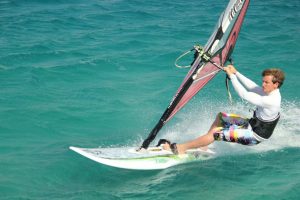 ride the waves and experience euphoria in its purest form. There are several clubs along Cove long Beach in Chennai that offer surfing classes. You get to take a break from the daily grind and indulge in some adrenaline filled action and enjoy life to its fullest. Interestingly, many NEET exam coaching centers encourage their students to take part in some form of water sports activities to improve their physical fitness and destress at the same time. According to https://www.firstwaveadventures.com/blog/2014/12/19/the-health-benefits-of-surfing-for-studentschildren, several benefits have been noticed in young kids who partake in water sports activities from an early age. It allows them to improve their physical stamina as well as develop important skills like focus, concentration, team spirit and confidence. This is why many parents introduce their kids to different water sports activities as soon as possible.
Know More About : Water Sports Tips You Should Never Forget